Many of us know how challenging it can be to get our kids to eat healthier. So we recently caught up with Nurul Iliani Ahmad, Senior Nutritionist, Nestlé (Malaysia) Berhad to ask her how to get our kids to eat better!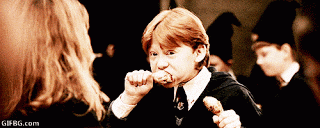 How to get my kids to eat healthier?
a)Preparing the meal by involving the kids themselves, which is what we have been actively engaging in past activities. These activities (like simple bento box recipe) can help to foster good relationship between the parents and the child aside from helping them eat what is being prepared by themselves.
b)Give them the freedom to choose what goes in their lunchboxes and let them help you prepare.
c)Enjoying a varied diet, which contains lots of different foods. Aim for three balanced meals a day and up to two healthy snacks.
d)Make portion control a priority like splitting large sandwiches or share an order of food that is large in portion.
e)Also of course is to include a pack of MILO® UHT which helps to boost the child's micronutrient intake for the day.
How to encourage my kids to have good eating habits ?
Get the family to eat together in the dining roomto foster the relationship between family members. Having family members to be involved in shopping, deciding, planning and executing the meal preparation also helps them to understand the importance of good eating habits. Don't use food as "punish" or "reward" but instead always be watchful of portion size when it comes to food served at home. Planning your meals a day earlier with healthy recipes that are readily available rather than deciding on the spot. Teaching the child the appropriate portions of food to be taken. Eating slowly or by swallowing one bite before taking another
How to make mealtimes more than just about healthy eating?
Have a more enjoyable time with family and friends plus try to have encouraging or constructive conversations with your kids to get to know how they are doing.
Is there food that is considered healthy but in reality kids don't need them at the moment?
No, kids in this stage of life are encouraged to have a varied and balanced diet in moderation.
Can you share examples of tasty and healthy snacks kids will eat? 
Whole-grain cereals with high fiber, low sugar and salt
Vegetable sticks (like baby carrot, celery) with hummus
Oatmeal cookies with high fiber, low sugar and salt
Cuts of fruits
Nuts and legumes (in the right portion and preferably unsalted/unsweetened)
How to plan a balanced lunch for my preschooler? 
Follow the MyHealthyPlate as a guide (1/2 portion of fruits and vegetables, ¼ portion of cereal, grains and grain products and ¼ protein sources like eggs, poultry, meat and meat products, with 1 cup of nutritious beverage).
What foods should we avoid giving our kids?
There is no need to avoid any food, but limit food that is high in fat and calories like "empty calories" with minimal nutrients.
Here are 5 fun ideas that the whole family can do to make eating healthier possible!
Shop & prepare meals together
Get the family members to be involved in deciding what dish to cook
Have a picnic together in a park
Be intentional in preparing a meal together (1 day in a week)
Decorate the meals with patterns and designs to attract their attention